---
Further developed flight model of the well-known supersonic helicopter AIRWOLF from the eponymous 80 years cult wing AIRWOLF.
The original series AIRWOLF is an American television series that ran from 1984 to 1987. It was about the sophisticated spy high-tech military helicopter, code named AIRWOLF, and took their team, which various missions. It was a lot of espionage and the theme of the Cold War. The series was produced by Donald P. Bellisario. There were 79 episodes, each with 45 minutes in length, in 4 Stafeln. In the first three seasons Jan-Michael Vincent played as Stringfellow Hawke for the pilot of AIRWOLF, Ernest Borgnine as Mr. Dominic Santini, owner of Santini Air Services and Systems Officer of the AIRWOLF, Alex Cord as Michael Coldsmith Briggs III ( CIA Code Name: Archangel ) CIA agent and in the second and third season, Jean Bruce Scott as Caitlin O'Shannessy, co-pilot of AIRWOLF with. The last season was recast with new actors.
>> to shop ...
---
New AIRWOLF - v2:
Sound
Afterburner
Switch cockpit
Cannon fire effect (shooting)
Airwolf models and liveries:
Commander
System officer
Cabin deck
Tarn paint
Santini Air Service
Repaint Texture
---
Zoom...click on a Screenshot ⇓
Virtual cockpit, System Officer and Cabin ⇓
---
Cockpit:
Panel convey the nostalgia of the 80s AIRWOLF
Various switches for engine control and function
6 MFDs with about 30 different functions
3 different AI
Traffic radar sites
Instrument Flight Display with 2 VOR, ADF 1 and 2 show DMS
Full GPS page, map page, departure and arrival mode page, nav
OMI Lights, hydraulic monitoring pages, STORE & FUEL pages
Helicopter- and jet- mode status page
Display system officer (seat of Mr. Santini) fully animated
Switch to operate in and out of the 14 different armories
2D-Panel in the resolution 1280x720 px /
3D-Panel with high-resolution 1024x1024 px textures
Features:
All models are for the Microsoft Flight Simulator FS2004 and FSX
Animation of the opening of 14 different armories
Advanced Dynamic Flight:
=> 0 to 50% thrust helicopter mode (you can fly in front, side and back)
=> 50 to 100% thrust helicopter (jet mode is controlled like a jet plane)
Simulation of 4 x 30 000 hp burly AIRWOLF Engines.
Animation of the complex rotor mechanism with rotordisengagement
High-resolution textures with reflective surfaces and night effects
Detailed exterior and interior model, including window reflections
Animated virtual cockpit of the Commander (Hawkes workplace)
Animated Virtual Cockpit System Officers (Santini work)
Animated virtual cockpit of the cabin model
Cabin Model: 2 seats, a couch to sanitary purposes as well as:
Medical equipment for emergency resuscitation measures and
Full door animations, including leap opportunity for parachute jump
Extensive lighting and outdoor lighting:
Beacon, Strobes, Nav, Landing and Taxi Lights
Engine animation with authentic Afterburner effects
Detailed gears with retractable rolling wheels and animation wheel travel
Detailed instructions
Is complying with the typical AIRWOLF sound
Typical hum of the AIRWOLFinstruments
And much more ...
Bonus scenery:
The secret AIRWOLF landing place
Cave with the massive rock formations
Authentic replica of the AIRWOLF base
AIRWOLF cave in North America in the "Valley of the Gods"
=> Bluff, Utah
airport ID: AW01
AIRWOLF cave in Europe near Dresden (Germany)
=> in the Elbsandsteingebirge - airport ID: AW02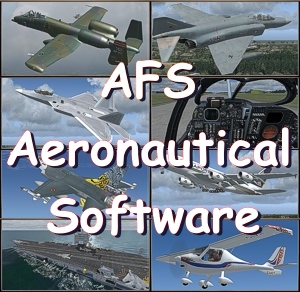 AFS-design
-film
-sim
-flug
-aero