F-4F Phantom II - download FSX, FS2004, Flight Simulator
---
Airplanes F-4F Phantom II Professional 2:
Aircraft ID variable identifiers
Interactive fly wingman
Interactive engine
new sound effects
Individual adjustment of animations
Paintings with real acting dirt and scuff marks
Detailed descriptions of cutaways
Adjustment:
MAN truck with tow bar - Enable / Disable
Ladder - Enable / Disable
Parabrake - Enable / Disable
Wingman - Enable / Disable
Start vehicle for engine-start
Full 3D virtual cockpit:
Increased resolution and new 3D elements
All switches and controls are shown in 3D
New 3D e.g. details gauges, visor, ejection seat
Extensive overviews F-4F Phantom download FSX, FS2004, Flight Simulator:
External model with interactive flying wingmen
New 2D Panel
Interactive virtual cockpit (3D) with two different views
1. view of the pilot
2. view of the weapons system officer or flight instructor
---
Zoom...click on a Screenshot ⇓
Panel & virtual cockpit ⇓
---
The McDonnell F-4F Phantom II is a two-seater and supersonic fighter capable of long range, all-weather fighter-bomber capabilities as well. It is located in the Federal Republic of Germany still in service.
The F-4F was modernized between 1991 and 1996 with a Hughes APG-65 radar and the ability to use the AIM-120 AMRAAM missile. Have also been installed including the following systems: Honeywell H-423 navigation system, GEC Avionics CPU-143 / A digital computer, Mil Std 1553R digital data bus and a Litton ALR-68 (V) -2 radar detectors. The machines were at the JG 71, 73 and 74 introduced. The JG 73 "Steinhoff" was is made between 2004 and 2006 and the JG 74 to the end of 2008 converted to the euro fighter, which replaces the now obsolete phantom. The decommissioning of the JG 71 "Richthofen" is planned for late 2012. F-4F Phantom II - download FSX, FS2004, Flight Simulator.
>> to shop ...
Other Product - Features:
For FSX (SP1, SP2 for DX9) and FS2004
Animations: tail hook, parabrake, chassis, canoby,
→ ladder, radom, wingman, MAN truck vehicle
Lights: formation, strobe, beacon, navigation and landing
Engine control switch: 2 starters, 2 fuel closed switches,
→ masterswitch, electricalswitch
Effects: afterburner, cockpit lighting, reflective surfaces, mirrors
Cockpit control panel and virtual cockpit for the pilot,
→ weapons system officer and flight instructor
Input of all dial-up access, as frequencies,
→ transponder code, or autopilot
Windscreen visor
Gauge e.g. attitude ads, engine control, IFR navigation, AI traffic
Switch e.g. OMI lights, animations, engine control, trim
Operating units e.g. Autopilot, GPS in the back seat
AI Traffic Radar for pilot and weapons system officer
→ with joystick control
German Armed with individual ATC
ID, enter ID code.
ID idents from 00 + 00 until 99 + 99
F-4F Phantom II - download FSX, FS2004, Flight Simulator
Repaints:
Germany Bundeswehr with individual ID code:

JG 71 "Richthofen"
JG 71 "Richthofen" special livery Germany
JG 72 "Westfalen"
JG 72 "Westfalen" special livery Hopsten (in Germany)
JG 73 "Steinhoff"
JG 73 "Steinhoff" special livery 50 years of JG 73
JG 73 "Steinhoff" alte Bemalung
JG 74
WTD 61 in Manching
WTD 61 in Manching special livery 50 years of flight testing

Other air forces:

Greece
Royal Air Force (RAF)
Israel
Turkey

and

Texture for Repainter

>> to shop ...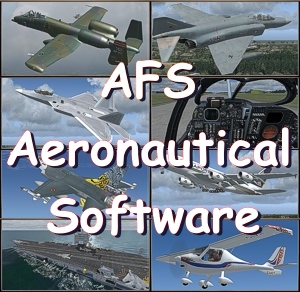 AFS-design
-film
-sim
-flug
-aero